It is a rarely discussed fact that millions of American children cannot read or write. To combat this challenge, Y.E.S. promotes literacy among elementary and middle school students,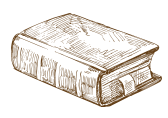 providing tools, support and encouragement to inspire imagination and empower children to read and write with confidence. We subscribe to the belief that a child who develops a love for reading and writing will enjoy the benefits for life. To accomplish our mission, Y.E.S. implements a variety of programs that draw on a child's love of adventure, a genre that piques the interest of even the most reluctant students.

Famous Explorers
Modeled in part after Britain's Royal Geographical Society, an organization that sends explorers to the far reaches of the earth in the name of discovery, Y.E.S. seeks to employ adventure as a core theme in our organization's efforts. Many of history's most famous explorers—Captain James Cook, Dr. Livingstone, Ernest Shackleton, Captain Robert Falcon Scott, Lewis and Clark—kept detailed journals of their travels. Considered to be among the greatest adventure tales ever told, these journals have captivated readers for generations, showcasing the indomitable spirit of exploration and opening our minds to the incredible diversity of our planet.
Y.E.S. encourages young people to begin their own global journey of learning and self-discovery. In doing so, it is our hope that they will be inspired to do their part to make the world a better place.
One Book At A Time
Y.E.S. funds select literacy initiatives among elementary and middle school students. Efforts include book donations, author readings and events, multimedia presentations at schools and libraries, a social media platform, an informative website, and the Y.E.S. Blog. We invite you to join Y.E.S. today and support child literacy for tomorrow.